The Alliance of Area Business Publications is an organization of over 70 publications dedicated to delivering customized regional business news to professionals in the United States, Canada, Mexico, Puerto Rico and Australia.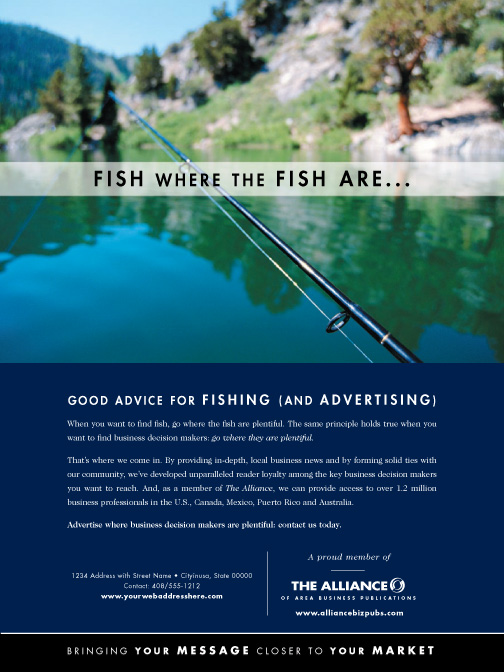 e design transformed The Alliance of Area Business Publications brand. We not only developed a new logo for the company, but were also responsible for applying that logo to several other marketing pieces including an advertising campaign, presentation folder, brochure and an exciting series of direct mail pieces that showcased their wide-reaching network.
The ads featured to the left were customizable for any of the 70 markets.
Services Provided
Corporate Identity
Brand Development
Collateral Material
Advertising